Bath bombs are famous in the spa and high-end skin treatment industries. They are known for their healing effects. The bath bombs are dry, hard balls, assimilated with essential oils, Epsom salts, baking soda, and pleasant fragrances. They dissolve in water, gradually, removing impurities and cleansing the skin effectively.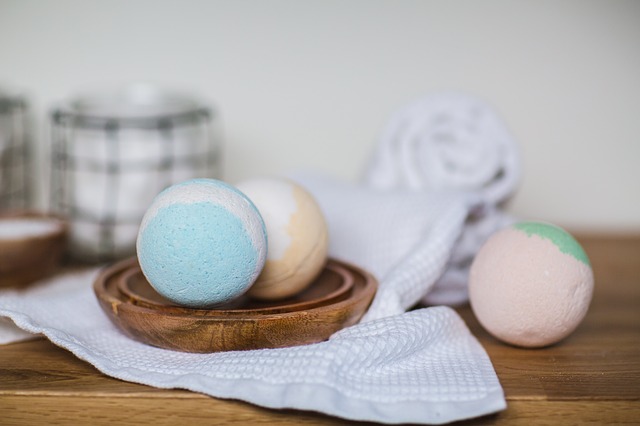 The CBD bath bombs are an excellent option to reduce muscle stress and rejuvenate your skin, owing to the proven medicinal benefits of CBD. Typically, a bath bomb will have CDB ranging from 25 mg to 100 mg. Based on the required CBD dosage, you can choose a suitable bath bomb.
Also, you have a myriad of options based on various combinations of components like essential oils and a variety of Epsom salts. Here are some aspects of how the CBD-based bath bombs rejuvenate and nourish your skin.
Benefits of a Quality CBD Bath Bomb
A CDB bath bomb significantly improves the skin-related properties, with the skin absorbing transdermal CBD.
It has proven to be more cogent, with the disinfecting baking soda leaving your skin substantially open to absorb the CBD. It increases their therapeutic potential. Bombs infused with various pleasant scents like eucalyptus help to decongest the nasal pathways. The lavender scent helps in relaxation.
Do Not Compromise the Quality
It is vital to confirm the quality of the CBD and bath bombs before purchasing them. Choose the bath bombs with the right amount of CBD and other nutrients for healthy skincare.
Check the processing method and confirm if the product has cleared all mandatory lab tests. Further, customer reviews help to get a better perspective in deciding the best bath bomb, with high-quality ingredients that nourish your skin.
Try Full Range CBD
CBD is a fantastic antibiotic that can scale down inflammation and other skin infections, like acne. It is advisable to use broad-spectrum CBD products that contain essential phytochemicals from various parts of the plant. You can, thus, gain the adequate skin nourishment and medical benefits of this compound.
Use Other Skin-healthy Ingredients with CBD
CBD bath bombs infused with nutrients like honey and coconut oil will surely augment your skin rejuvenation. Including such ingredients into the bath bombs enables improved hydration, diminishes skin irritation, itches, and dryness as well.
Branded Vs. DIY
It is practical and easy to purchase bath bombs of reputed brands. Such brands ensure the products meet all standard quality benchmarks. However, the tough part is to identify the best brand among the plethora of options available in the market.
In the case of DIY, you need to be very careful while choosing the right CBD oil products for topical applications. Also, it is vital to follow the necessary precautions while mixing all ingredients that go into the making of a bath bomb in the correct proportions. The type of compound you use can be CBD oil, tincture, or a concentrated form.
The CBD-based bath bombs help reduce muscle soreness, treat skin conditions, and thus, rejuvenate the skin. However, it is imperative to refer a doctor to confirm the formula of micronutrients, along with CBD, that is best suitable for your skin.