Toothpaste word itself describe the work it will do and maintain the oral hygiene. Our day starts from the toothpaste and even ends with toothpaste. So here we are concerning about the quality of the toothpaste so that it will protect our teeth from getting yellow and diseases of gums and teeth.
Toothpaste keeps our breath fresh for whole day so it is very necessary to keep it disease free. Oral hygiene is very important for sensitive teeth as we all known sensitivity of teeth is one of the major issue in most of the person which can be due to hot, cold, sweet and sour or any type of the drink.
In order to reduce the teeth sensitivity one must ensure to maintain good oral hygiene for this below is the list of the best tooth paste in India with their selling price.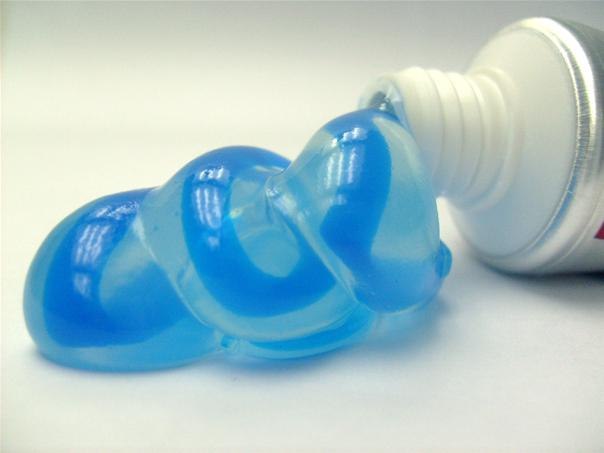 Top Best Tooth Paste In India With Their Selling Price In 2017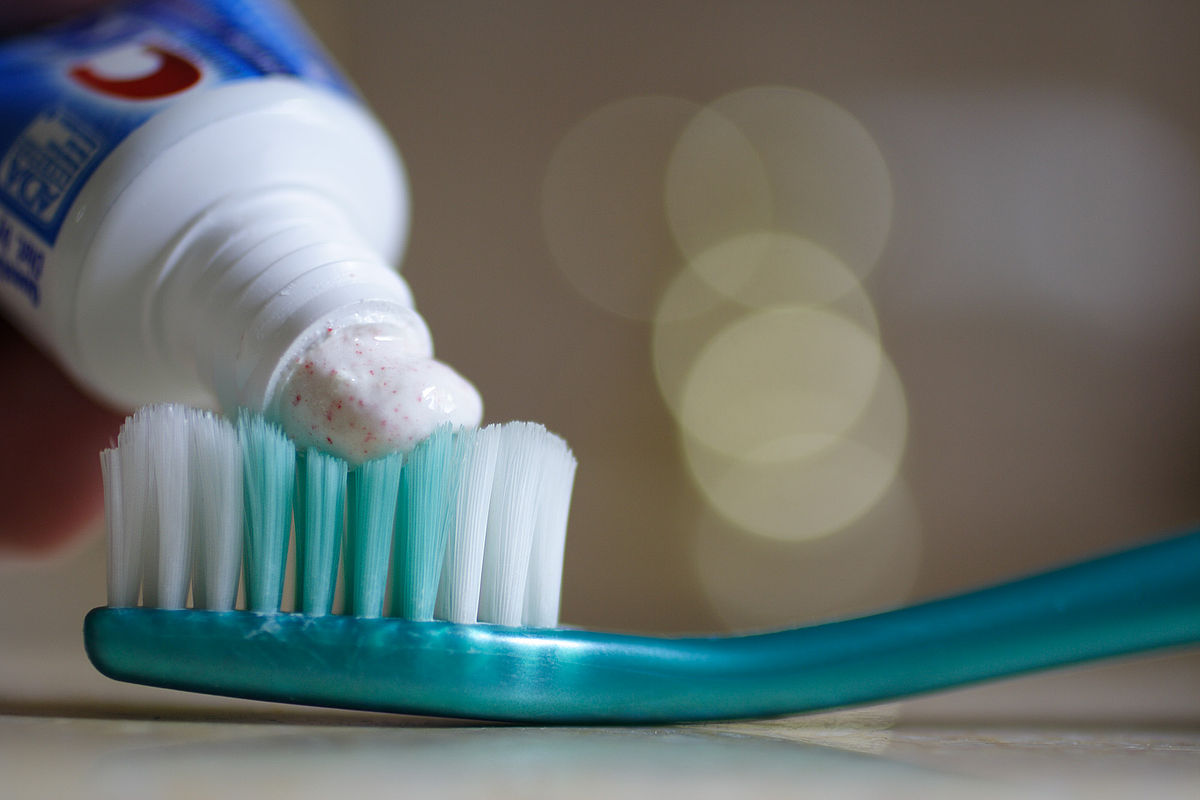 From centuries we are maintaining our oral hygiene through natural herbs, in 1975 first toothpaste  industry is established in India and from that day to till date many of the companies come up with their different brands of the toothpaste and their special feature. In India tooth paste are available in gel form or in paste form depend on the individual to individual which they prefer as best. Now here we are describing the top 10 toothpaste which are available in India and their selling price.
1. Colgate Tooth Paste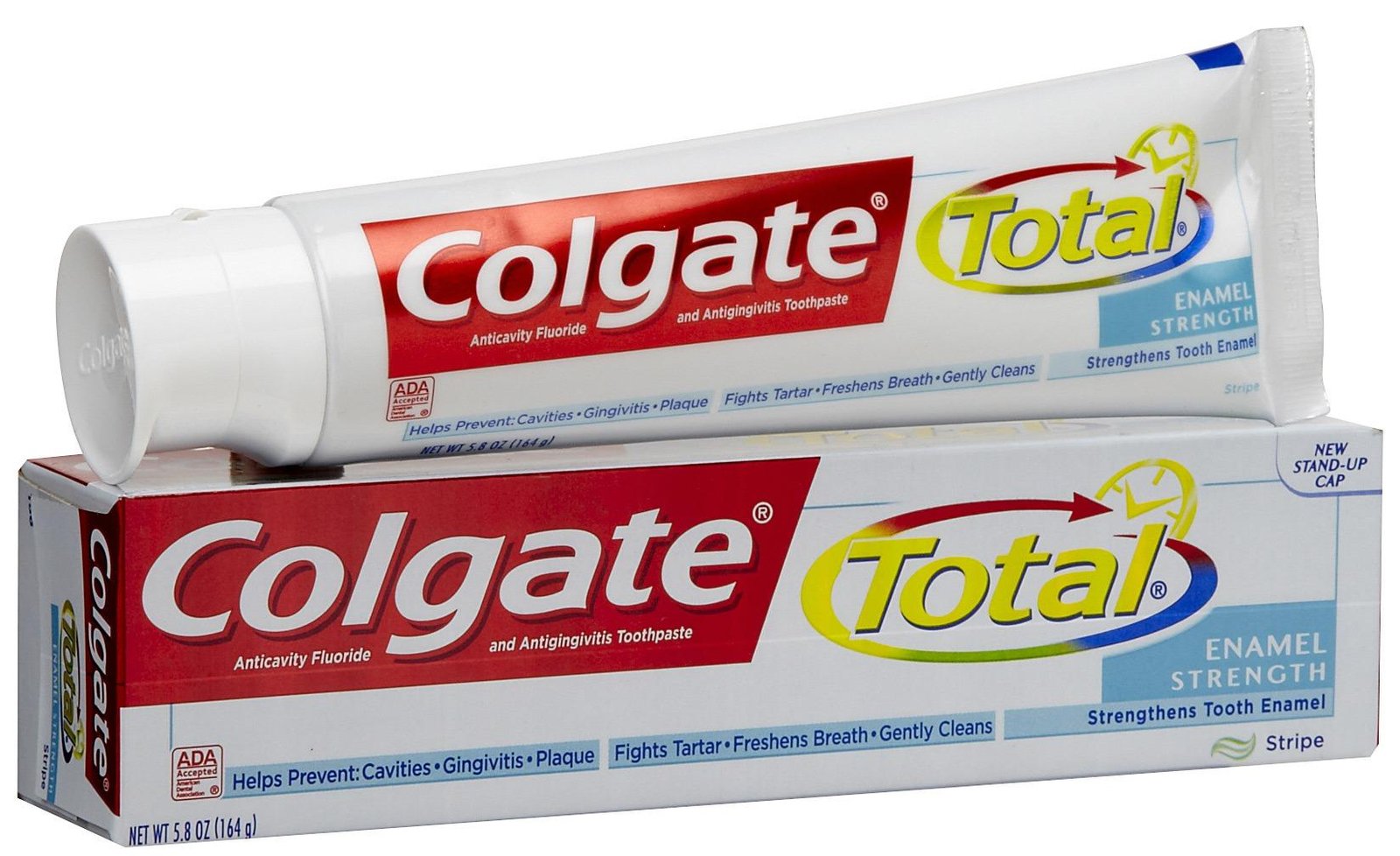 Colgate is one of the famous toothpaste available in India and it will shock to known that most of the share in the field in the tooth paste is now inside the colgate. It provide a vast range of different toothpaste from kids to older ones and they are using different products for the formulation of the toothpaste with clove, salt, lemon, neem and many more. Colgate paste protects teeth against harmful bacteria and gives a strong teeth, refreshing breathe with healthy gums.
2. Pepsodent Tooth Paste

Pepsodent toothpaste is one of the oldest brand and it is under Hindustan unilever. Pepsodent is helpful in cleaning the plaque from the teeth as well as it contain peppermint in it which gives you a refreshing odor from your breath. Pepsodent toothpaste protects gums from decaying and fight against the bacteria.
3. Close up Tooth Paste
Close up tooth paste is also owned by the Hindustan Unilever company. This paste is also available in different parts of the world. It has different formulation, it first brand of the toothpaste which came in gel form too. Close up is used to claim refreshing smell, white teeth and free from other dental problems including cavities.
4. Amway Glister Tooth paste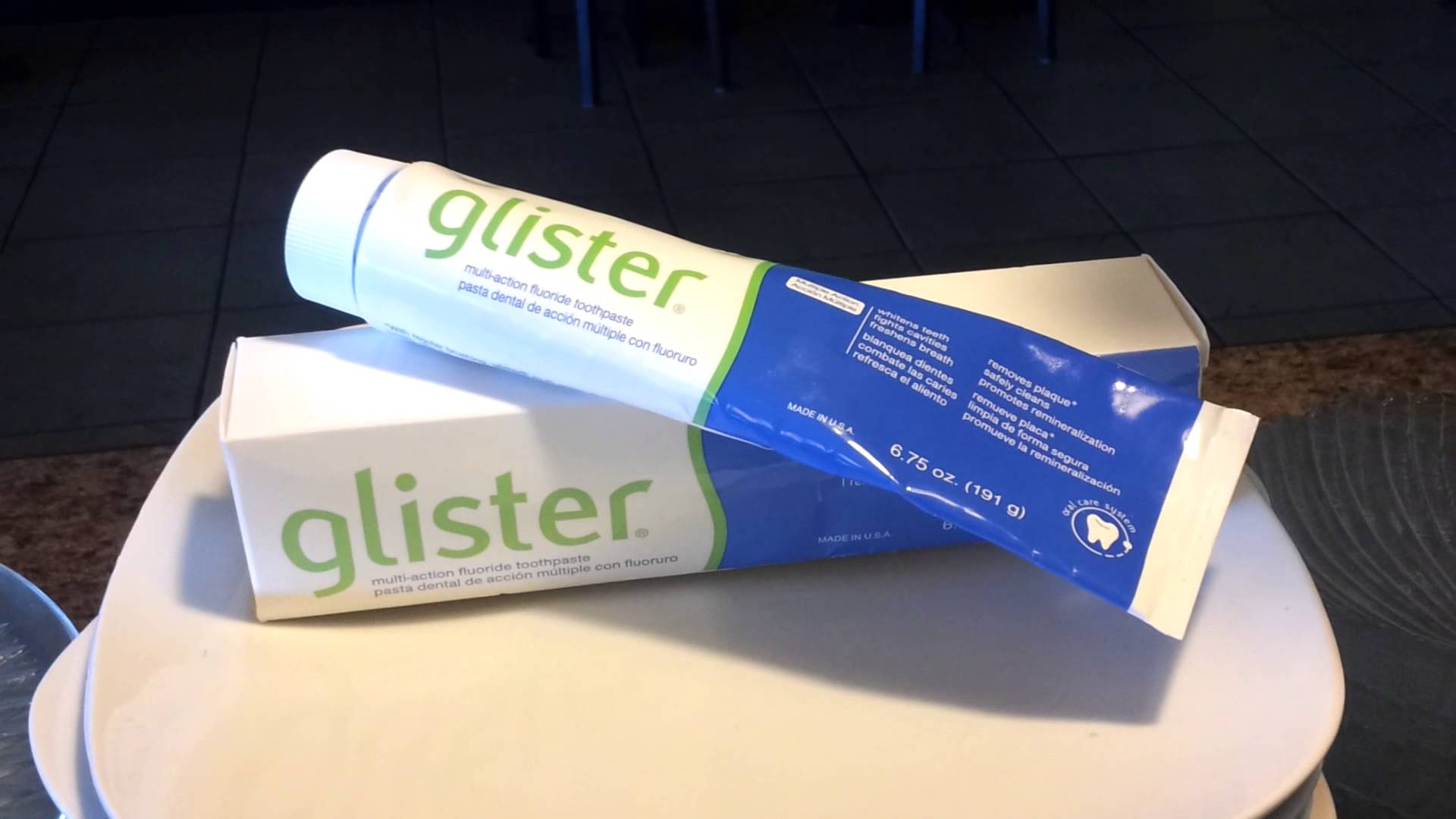 Amway glister toothpaste is an international brand which provides a wide range of the home care products too. Amway glister toothpaste is one of the best tooth paste which helps in protecting teeth from decaying as well as removes plaques from the teeth. Amway contains Sylodent in it which is best known for its cleaning property as well as active fighting ability. Amway tooth paste is available all over India.
5. Sensodyne Tooth paste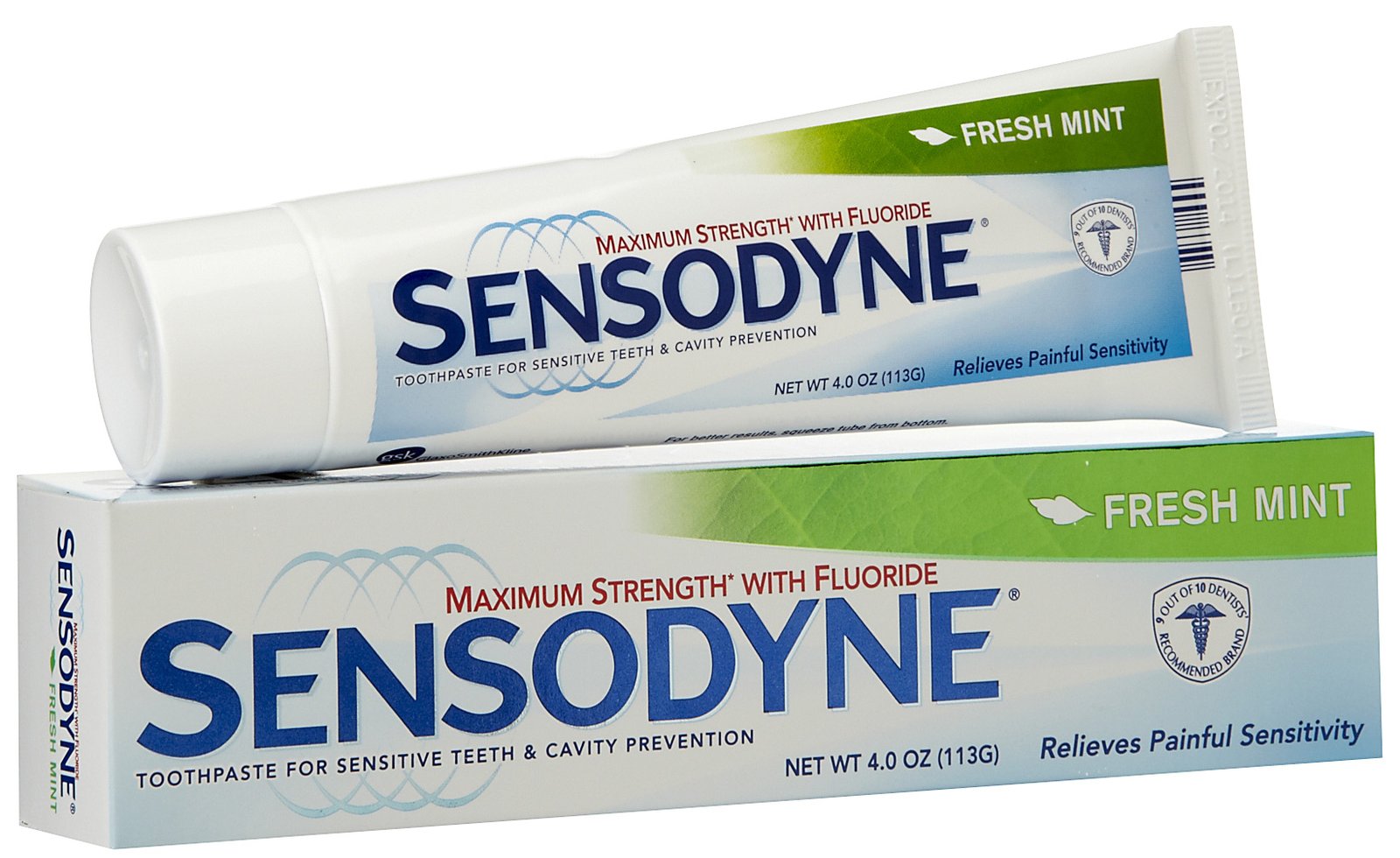 Sensodyne is another toothpaste which claims to provide stronger white teeth and relieves you from pain in gums and teeth, it fight with the bacteria causing gums and oral problems. Sensodyne ia also well known for its good sensitivity. Sensodyne is a toothpaste, tooth brush and mouth wash which is markrted for each individuals for dental hypersensitive. It is under the trade mark of GlaxoSmithKline, it is the number 1 desensitizer. As it contains potassium nitrate in it which is well known to reduce painful sensitivity.
6. Dant Kanti Tooth Paste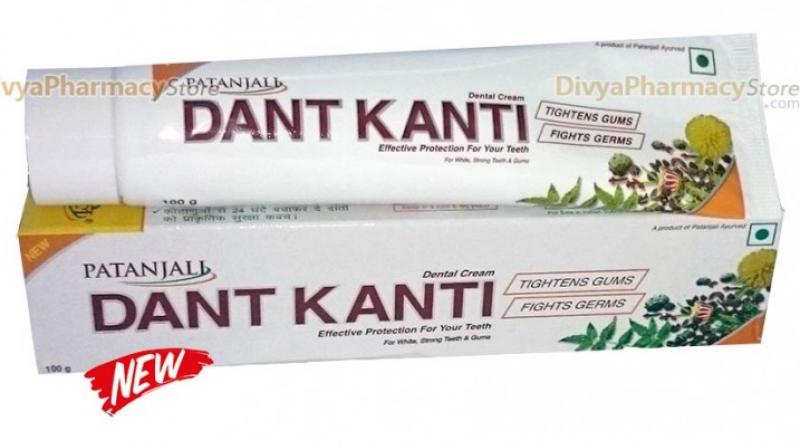 Dant Kanti toothpaste is the herbal toothpaste under patanjali group, it is very effective in preventing bacterial growth as it contains natural herbs in it and it also reduces the bleeding from gums and pain in the teeth and gums.
7. Oral-B Tooth Paste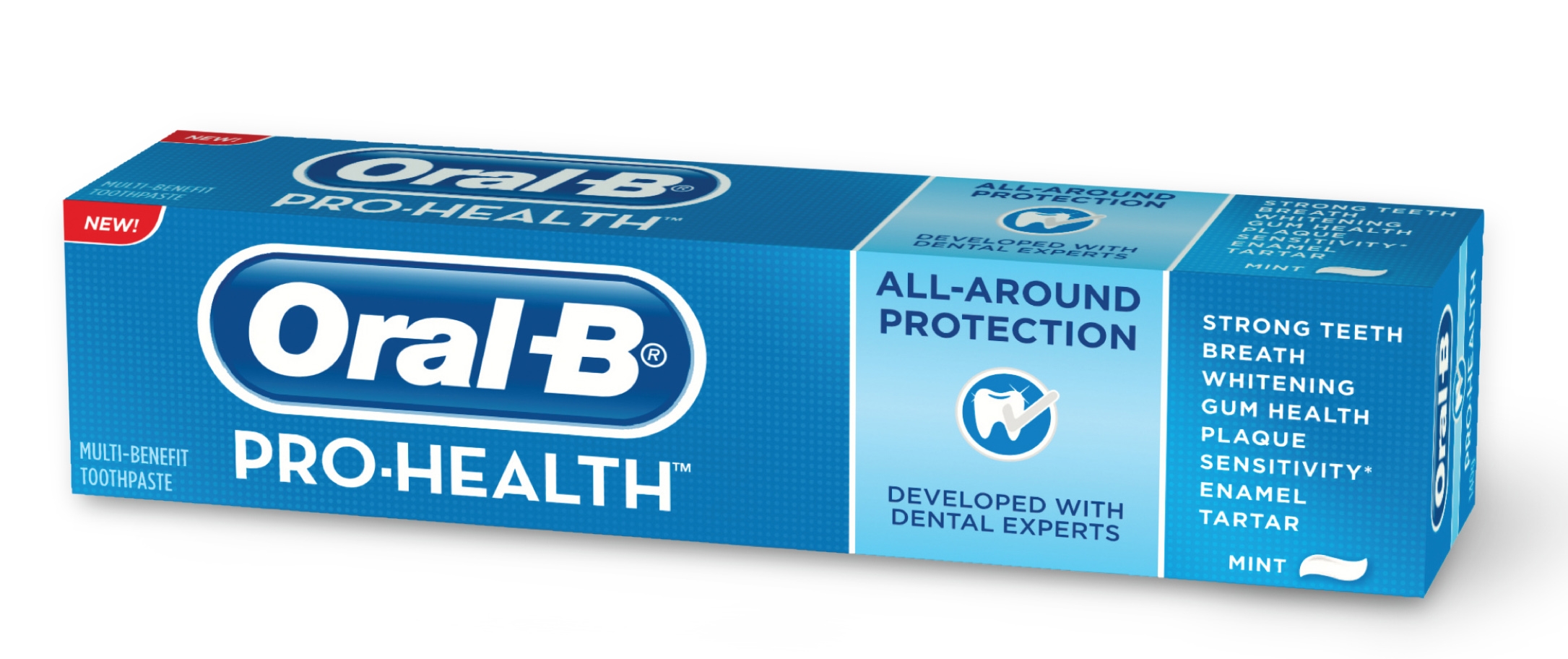 Oral-B is another tooth paste and the only tooth paste which is approved by ADA.  It will provide relief from many of the dental problems like plaque, tartar, bad breathe and sensitivity. it also helps in proving the relief from yellow teeth and makes them white and shiny teeth.
8. Aquafresh Tooth Paste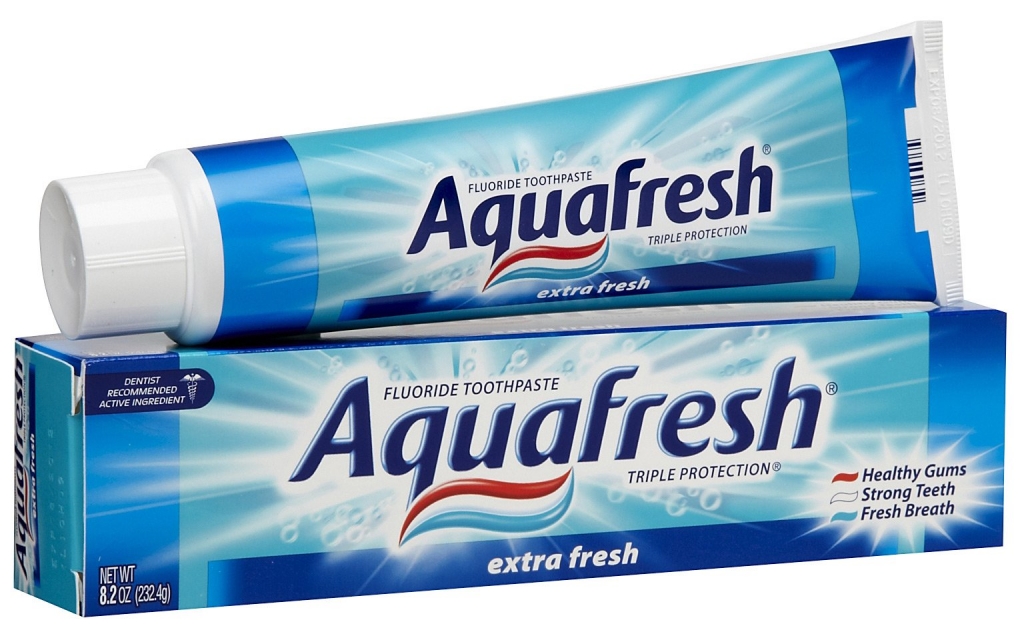 Aquafresh toothpaste is manufactured under the health care product maker GlaxoSmith Kline one of the best feature is striped pattern, stripes are of red, white and blue. Colors are decided for three works like white teeth by reducing yellowing of teeth, strong gums and reduces cavities.
9. Himalaya Dental Cream Tooth Paste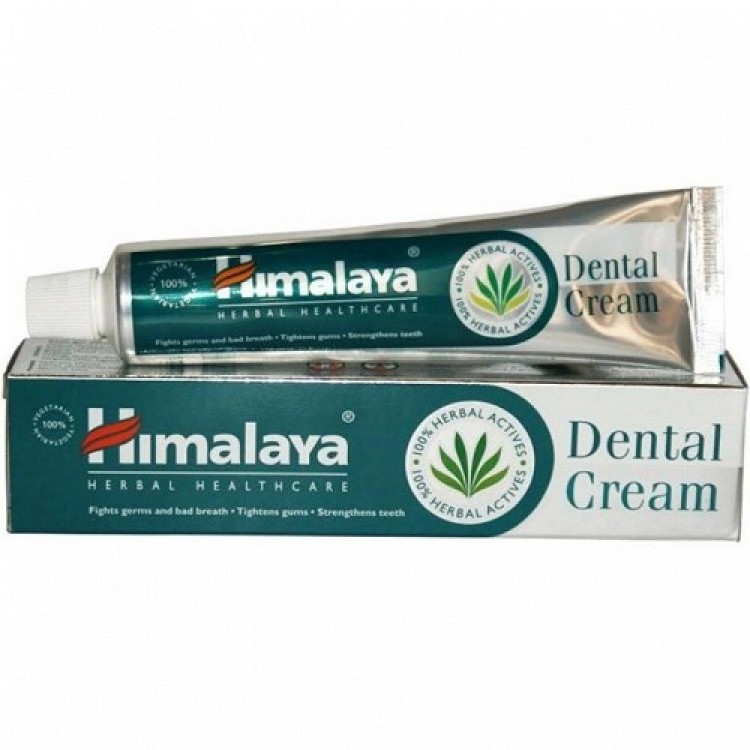 Himalaya is the wide companies which covers wide range of the health products and it is best seller for its products. Himalaya dental cream is totally based on the ayurvedic formulation and it contain pomegranate, clove and neem in it which helped in fighting the bacteria causing cavities and foul smell. It maintained proper oral hygiene and prevent the bleeding of the gums.
10. Meswak Tooth Paste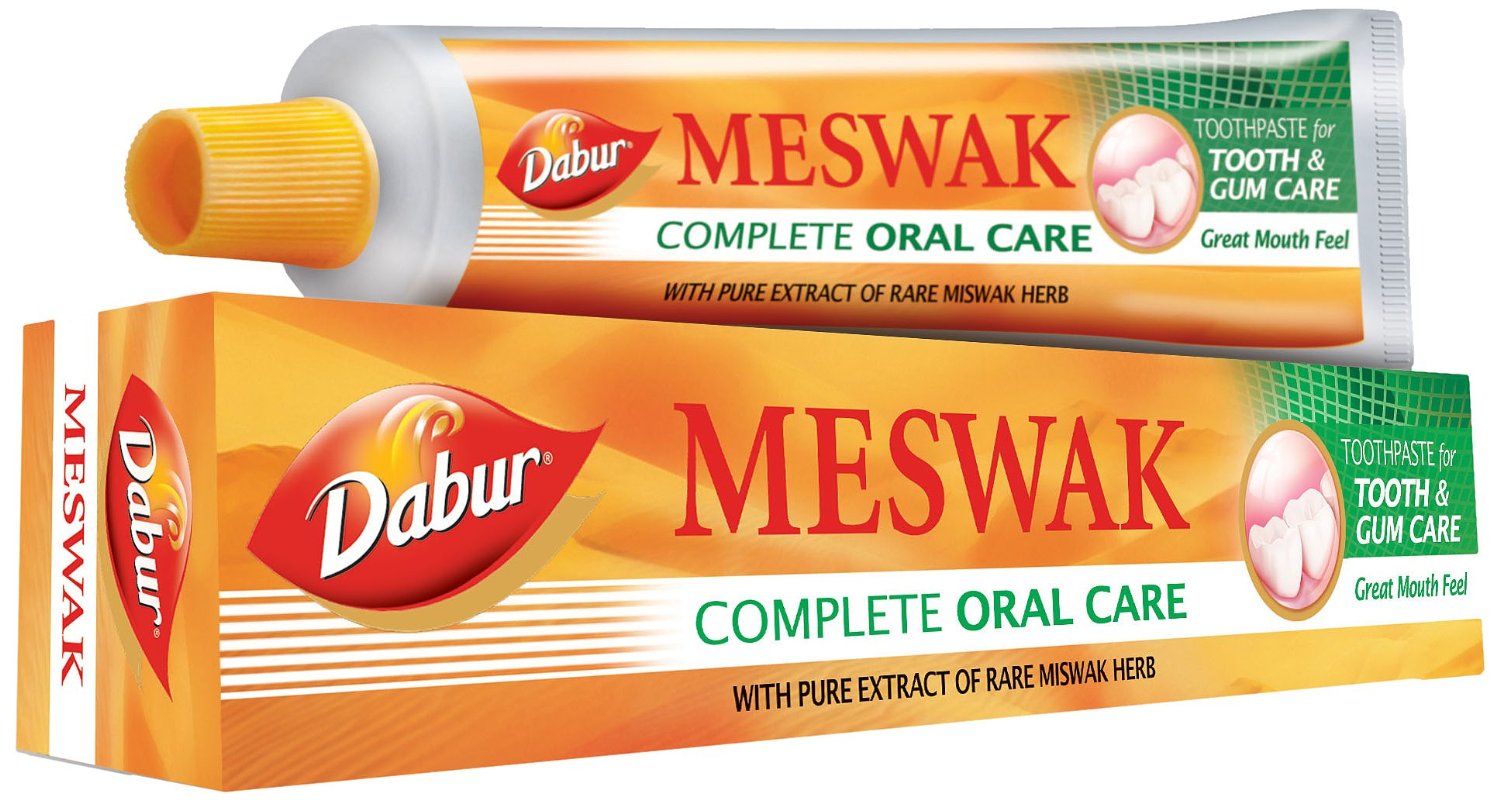 Meswak toothpaste is the product of the Dabur, it is prepared by natural extraction from herbs. It helps in fighting the bad odor and makes teeth stronger and provide healthy gums. it has a typical color and different odor while opening the tube. 200 grams of the tube is of 84 rps.
This list of the best tooth paste is displayed for you which is popular in India and best selling among us in 2017. it is very essential to choose best toothpaste for you as it care your oral hygiene. One can go according to their dental problems like cavities, bleeding gums, plaque and bad breathe. Dentist also recommend the toothpaste according to their dental caries.